Do you feel shame and/or want to hide your body?
I've been talking a lot lately about shame around our bodies and how we, as women, want to hide our bodies.
We often carry this deep feeling of being ashamed of our weight and that, in turn, makes us want to hide.
We want to cover up, wear baggy clothes, hide during intimacy and not allow anyone to see us at our current size.
This only perpetuates the shame and then makes us want to hide even more!
Are you constantly trying to hide your body?
Do you always look for ways you can disguise, camouflage or cover those parts of yourself that you hate?
Then listen in, my dear, because this is for you 🙂
BTW–I'm linking to a sample chapter in my book (click the book image or this link) where I write about a time in my life where I wanted to hide the most. I had gained 30/35 pounds and was asked if I was pregnant. It may be helpful if you need more support.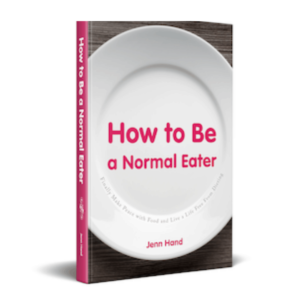 Help for when you want to hide your body in today's podcast!