Written by Jenn Hand, Holistic Nutritionist, Board Certified Health Coach, NBC-HWC
Do you feel shame and/or want to hide your body?
I've been talking a lot lately about shame around our bodies and how we, as women, want to hide our bodies.
We often carry this deep feeling of being ashamed of our weight and that, in turn, makes us want to hide.
We want to cover up, wear baggy clothes, hide during intimacy and not allow anyone to see us at our current size.
This only perpetuates the shame and then makes us want to hide even more!
Are you constantly trying to hide your body?
Do you always look for ways you can disguise, camouflage or cover those parts of yourself that you hate?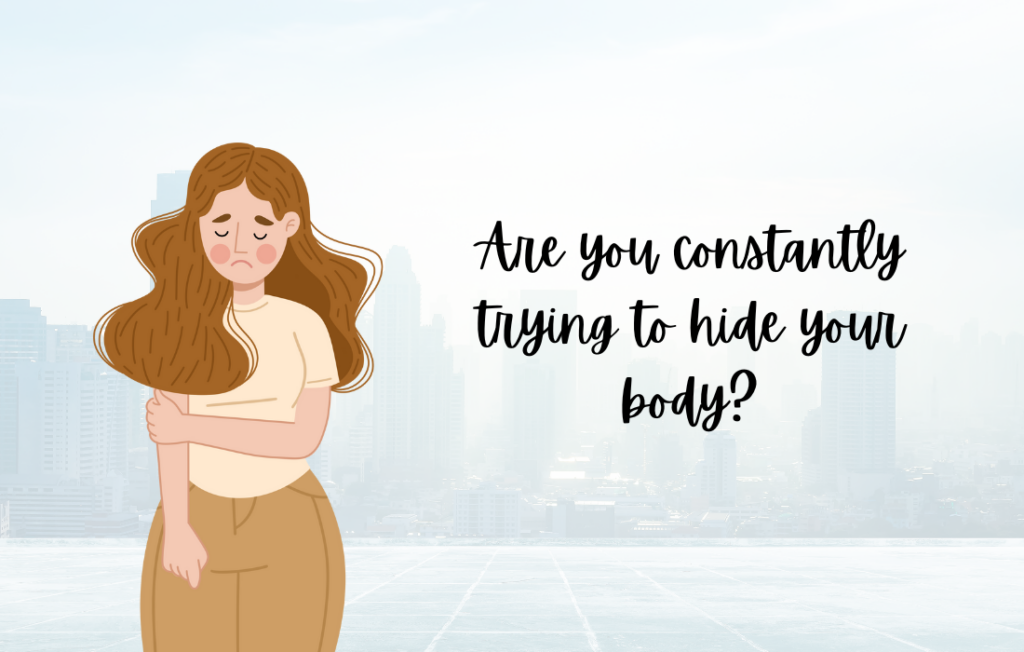 Then listen in, my dear, because this is for you. 🙂
BTW–I'm linking to a sample chapter in my book (click the book image or this link) where I write about a time in my life where I wanted to hide the most. I had gained 30/35 pounds and was asked if I was pregnant. It may be helpful if you need more support.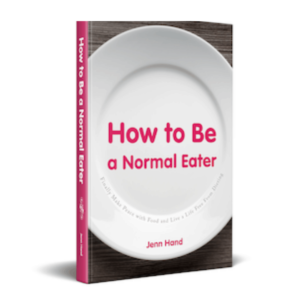 Help for when you want to hide your body in today's podcast!
Get the Normal Eater's Newsletter
Join 8000+ women who are overcoming overeating, binge eating, and breaking up with dieting forever. Get Jenn's inspiring and actionable weekly newsletter with the latest posts, podcasts, and tips on how to love your body, find food freedom, and lose weight holistically.
Get the Normal Eater's Newsletter
Work with an Emotional Eating & Holistic Nutrition Coach
Overcome Bingeing and Emotional Eating, and Break Up with Yo-yo Dieting
Working with an emotional eating coach and holistic nutritionist can help you get free from the frustrating binge and restrict cycle and stop yo-yo dieting.
You don't have to be obsessed with food or have a million rules around eating to find your natural weight and learn to love your body. Ready to actually see a lasting change and experience true freedom?
Schedule a 20-minute Call with Jenn
About the Author: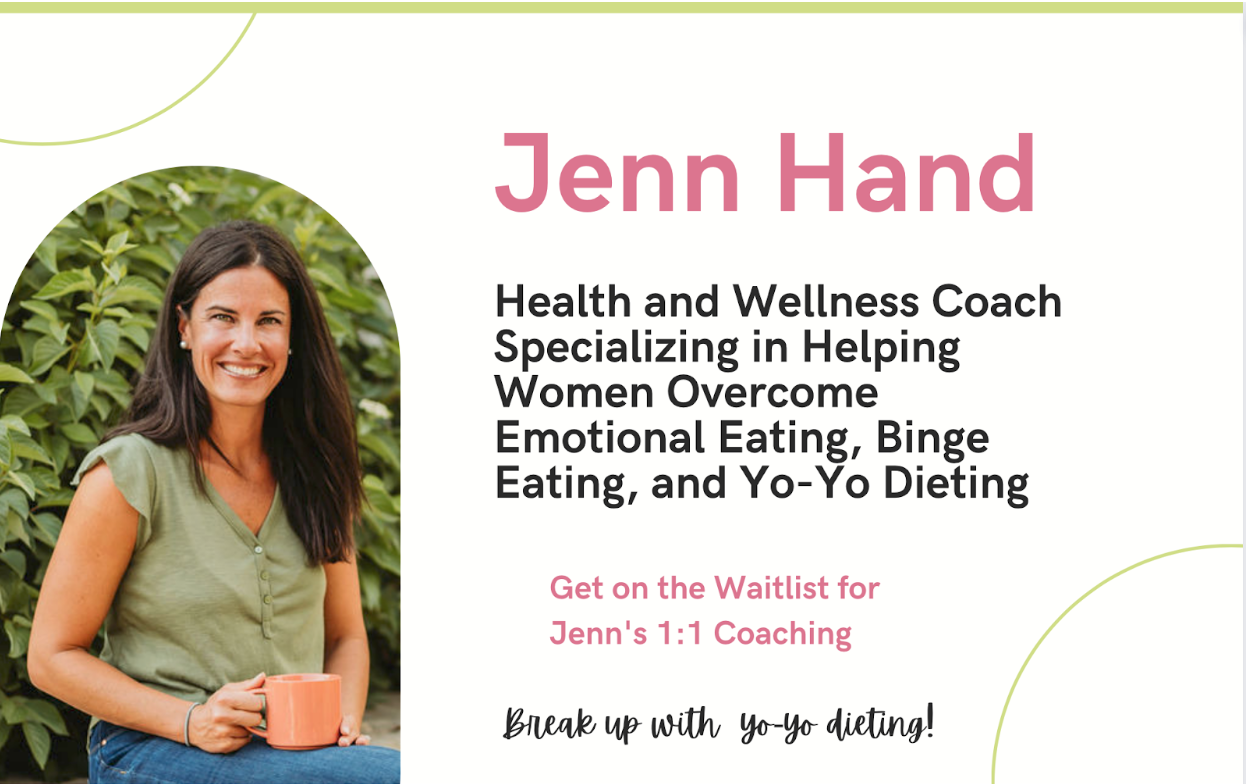 Jenn Hand has been helping women like you become normal eaters since 2015.
She's worked with thousands of women, helping them to balance their bodies, end bingeing, stop obsessing over food, and start feeling amazing again. As a board-certified health coach and holistic nutritionist, Jenn knows how to support you in making real positive changes that last.
Her articles have been published on Mind Body Green, Tiny Buddha, Thrive Global and other local and global media platforms. She's the author of How to Be a Normal Eater and the creator of The Normal Eater's Club program. Listen to Jenn's advice and tips on the Cake Doesn't Count Podcast, or read more of her articles for free on the Food Freedom Blog.
Learn more about coaching with Jenn >>